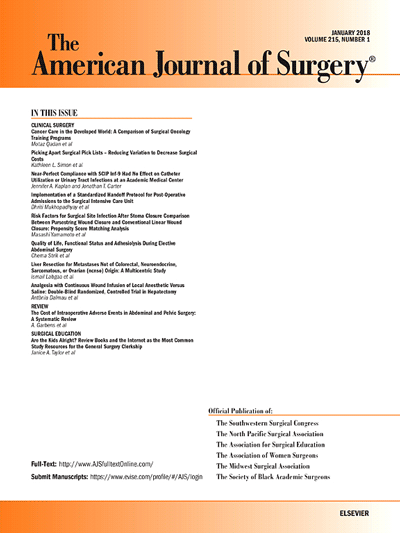 The American Journal of Surgery® is a peer-reviewed journal designed for the general surgeon who performs abdominal, cancer, vascular, head and neck, breast, colorectal, and other forms of surgery. AJS is the official journal of 7 major surgical societies* and publishes their official papers as well as independently submitted clinical studies, editorials, reviews, brief reports, correspondence and book reviews.

* The American Journal of Surgery® is the Official Publication of:
The Southwestern Surgical Congress
The North Pacific Surgical Association
The Association for Surgical Education
The Association of Women Surgeons
Surgical Association
The Society of Black Academic Surgeons (SBAS)
Current AWS members are eligible for an optional, annual subscription to the digital version of The American Journal of Surgery (AJS) for $50. Access to the digital journal will be given directly through the publisher via email. Regular and Lifetime membership benefits include the annual, digital subscription to the American Journal of Surgery. Click here if you are a member type other than Regular/Lifetime and would like to include the digital journal subscription with your membership. 
---
Each year AWS reviews and selects the top papers for the year.  These authors are invited to participate in the AJS Top Paper Session at the Annual Conference.  The papers presented during this session are again judged onsite to select the AJS Top Paper Award.  AWS is grateful to Scanlan International for sponsoring the Top Paper Award.  While they are not a part of the selection process, representatives from Scanlan International attend the AWS Awards Night and Gala each year to present the winner.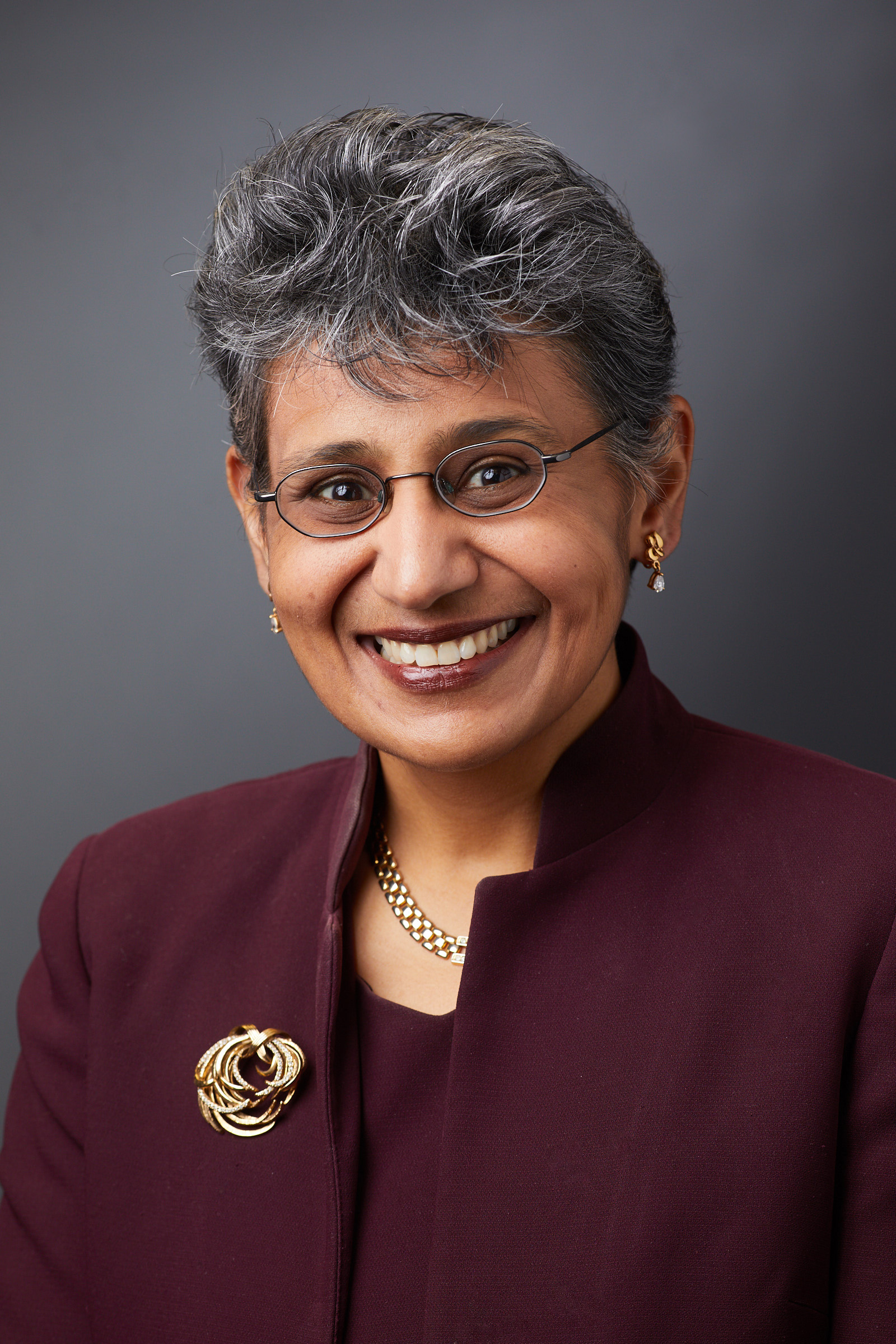 Anees Chagpar, MD, MSc, MPH, MA, MBA, FRCS(C), FACS
Yale University School of Medicine
Professor of Surgery
The Impact of a Virtual Negotiation Training Course on Female Trainees
AWS would like to thank Scanlan International for their generous support of the Top Paper Award.